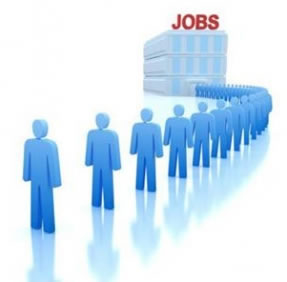 Position:             Enterprise Content Management Professional
Location:            Austin, TX
Type:                  Contractor
Category:           Information Technology
Reference#:       REQ925WP
Job Description:
Enterprise Content Management professionals develop and deliver strategies and solutions for managing the capture, storage, security, revision control, retrieval, distribution, preservation and destruction of enterprise documents and content. They equip business users with rapid access to the information and services they need to work more efficiently, make better informed business decisions and enable their organizations to become more competitive. The Enterprise Content Management Consultant will have experience enabling clients to effectively optimize the value of its information at a lower total cost at every point of the information lifecycle.
Skill/Qualification Requirements:
Bachelor's Degree
2 years of experience designing, developing, integrating and implementing at least one of the following Enterprise Content Management solutions utilizing Digital Asset Management (DAM): OpenText Artesia DAM, ADAM Software, North Plains, Documentum or FileNet
Experience in these solutions would include document management, document imaging and workflow
Experience with Records Management
Experience in requirements gathering and data analysis
Industry experience (financial services, resources, healthcare, government, products, communications, high tech)
Work with cutting edge technology within Digital & Content/Content Mgmt Platforms
Proven ability to work creatively and analytically in a problem-solving environment
Desire to work in an information systems environment
Excellent leadership, communication (written and oral) and interpersonal skills
Primary Responsibilities:
Analyzes functional requirements, procedures, and problems to automate processing or to improve systems
Writes detailed business description of user needs, program functions, and steps required to develop or modify systems.
Examples of artifacts from analyst are Business Requirements Documents, Current and Proposed flow diagrams
Works with Business Partners, Technical Analysts, and Developers to further define specifications, indicate areas of system impact, and continuously communicates project status and needs
Follows the Software Development Life Cycle policies and procedures
Develops, analyzes and manages project schedules and appropriate project management documentation
Works with the Business Partners throughout the project development lifecycle to ensure their needs are addressed
Oversees project development process to ensure that it meets stated requirements
Reports status, manages change control processes, and performs program/project communications
Negotiates project plans, time frames and trade-offs with Business Partners understanding the impacts to project
Assists in the preparation of Technical Requirements Documents
Executes/Validates Test cases for projects on a pre and post production basis
Coordinates testing of enhancements, and if needed develops, provides educational tools and materials.
May be involved with planning/scheduling and resources allocation
Email your resume to: jobs@cpustaffing.com    (or email us your resume from the link above)