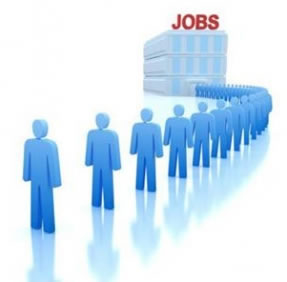 Position:             HP Exstream Developer
Location:            Los Angeles, CA
Type:                  Contractor/ Contract to Perm  
Category:           Information Technology
Reference#:       REQ875XD
Job Description:
The candidate must have a strong understanding and hands on development experience with the HP Exstream and Dialogue Live product. Candidate should have experience in design, development, implementation and testing of enterprise applications using J2EE technologies and experience with financial based applications. Strong Experience with relational data models, data driven XML structures is required. SQL knowledge is required
Skill/Qualification Requirements:
Seven or more years of programming experience.
Experience working with appropriate programming languages, operating systems and software.
Experience working with relational databases to facilitate programming software plus 2-3 years working with Exstream dialogue.
Experience with HP Dialogue Live.
Experience in Electronic Document Composition technologies.
Working knowledge of PDF and Postscript print streams with multiple different output queues and different impositions schemes.
Bachelor's degree or equivalent combination of education and experience required.
Bachelor's degree in computer science, mathematics or related field preferred.
Primary Responsibilities:
Designs, develop, tests, debugs, implements, and documents business critical programs using HP Exstream and Dialogue Live.
Participate in developing comprehensive test plans to verify logic of new or modified HP Exstream and Dialogue Live programs.
Participate in preparing detailed specifications for HP Exstream and Dialogue Live programs.
Creates and maintains appropriate documentation for work assignments code modules, and technical designs.
Estimates development efforts, assists project manager in preparing time estimates and justification for assigned tasks.
Supports project personnel in resolving fairly complex program problems.
Works with client and management to resolve issues and validate programming requirements within their areas of responsibility.
Provides technical advice on complex programming.
Will serve as technical project lead; provides leadership and work guidance to less experienced personnel.
Codes, tests, debugs, implements, and documents highly complex programs.
Develops complex test plans to verify logic of new or modified programs.
Designs systems and programs to meet highly complex business needs
Email your resume to: jobs@cpustaffing.com    (or email us your resume from the link above)