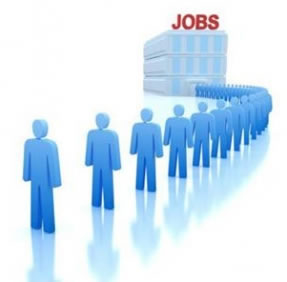 Position:        Scrum Master (Agile)
Location:       Tampa Bay Area
Type:             Contract
Categor:        Information Technology
Reference#:  REQ700CP
Job Description:
We are looking for an experienced ScrumMaster that enjoys working with many different teams in an eCommerce/Commerce Systems production environment. This role will leverage your knowledge of project management, scheduling, communication (both written and oral) and traditional and agile development methodologies. You must be able to clearly articulate release status to various levels of management and build and maintain close relationships with Project Managers, Producers, Development Leads and Release Managers.

Skill/Qualification Requirements:
Ability to work with a diverse group of project participants, both technical and business oriented, and communicate at a level appropriate to each audience
Strong written and verbal communication skills
Ability to work in a dynamic, team-driven environment
High-energy, can-do, results oriented personality
Familiarity with project management
Ability to facilitate meetings, manage the agenda and achieve desired results
Ability to deliver results under pressure
Maturity in judgment and calm under pressure
Adaptive to process improvement changes. Ability to manage tight deadlines in a fast-paced environment.
Primary Responsibilities:
Ensure that the deliverables for the release are tracked to closure. Ensure that group-level release plans are defined and the overall release plan is finalized. Participate in planning and status update meetings. Lead and manage a multi-team sprint planning process. Work closely with development leads to break down business requests into actionable items for necessary departments. Track progress, deliverables, issues and risks for the release. Work with development leads & the QA manager to ensure that the build is ready to be deployed to all environments.
Keep the Scrum team on track, productive, and growing in ability
Track and document issues/bugs in production eCommerce/Commerce systems
Remove impediments to the team's progress
Ensure that Scrum is understood and in place, inside the team and outside. Facilitate meetings and always act as a coach for the Scrum team, helping the team to execute the Scrum process
Excellent conflict resolution skills including arbitration, negotiation, reasoned discussion, or escalation
Facilitate discussion and decision making
Assist with internal and external communication, improving transparency, and radiating information
Email your resume to: jobs@cpustaffing.com    (or email us your resume from the link above)
Proud Supporters of:
Proud Members of:
Site Map

Site designed by CPU Staffing, Inc.
CPU Staffing, Inc.
Corporate Headquarters
Tarpon Tower
Suite #220
905 E Martin Luther King Jr. Dr.
Tarpon Springs, Florida 34689
Phone: 727-940-7938
Email: info@cpustaffing.com