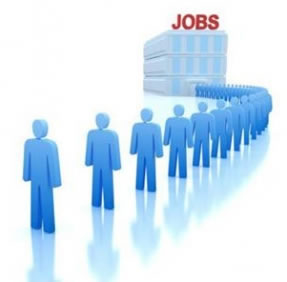 Position:             Agile Coach
Location:            San Francisco Bay Area
Type:                  Contract/Perm Placement
Category:           Information Technology
Reference#:       REQ700CA
Job Description:
We're looking for an outstanding Agile Coach who knows how to work with a team of highly skilled engineers in a fast moving agile environment. As an Agile Coach you are passionate about agile, communication, group dynamics and coaching. You are not afraid to raise issues and drive change to remove impediments from your team and to improve the organization.
Skill/Qualification Requirements:
10 years experience in a product company, in a variety of roles from developer to leader, manager or coach
5 years of hands-on experience with scrum and other agile practices
Strong presentation, coaching and facilitation skills
Capable of multitasking and transforming multiple teams at once
Experience with coaching Executives
Able to work with individuals and teams across all levels within the company
Able to influence peers / managers and build consensus while dealing with ambiguity
Plays well as a member of a team
Excellent communication skill
Certified Scrum Coach
Hands-on experience with highly-available, scalable software and services
Hands-on experience with experimentation and data driven decisions in an agile environment
Primary Responsibilities:
Drive the organization-wide agile transformation strategy and rollout plans
Design and deliver transformational agile training for engineering managers, product managers, development teams, and executives
Coach development teams, engineering managers, product managers and stakeholders on applying lean principles to their specific products and work environment
Embrace servant leadership and demonstrate behaviors in line with lean principles
Evaluate team metrics and make recommendations to teams and management for improvements.
Establish yourself as a thought leader in the agile community through speaking and writing
Identify opportunities to continuously optimize and improve of the whole company
Email your resume to: jobs@cpustaffing.com    (or email us your resume from the link above)
Proud Supporters of:
Proud Members of:
Site Map

Site designed by CPU Staffing, Inc.
CPU Staffing, Inc.
Corporate Headquarters
Tarpon Tower
Suite #220
905 E Martin Luther King Jr. Dr.
Tarpon Springs, Florida 34689
Phone: 727-940-7938
Email: info@cpustaffing.com