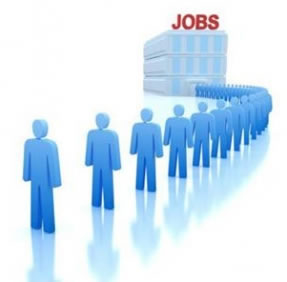 Position:          IT Operations Manager
Location:         Tampa Bay Area
Type:               Contract to Perm
Category:        Information Technology
Reference#:    REQ195IM
Job Description:
The Operations Manager is responsible for a large DOD Information Technology NIPR/SIPR production environment on 24x7x365 basis. Responsibility includes providing leadership and supervision on service desk, datacenter/server, application management, network operations, information assurance, asset/inventory management, change/configuration management and problem management in an environment that has more than 700 servers, over 200 applications. The Operations Manager will manage a group of 70 to 80.

Skill/Qualification Requirements:
Bachelor's degree or higher level of education
10 or more years of IT operations management experience in a large enterprise environment
7 or more years of experience leading distributed teams and/or managing workloads for team members
Minimum ITIL v3 Foundation certification and 5 years' experience in ITIL v3 / IT Service Management (ITSM) implementation required.
Primary Responsibilities:
Manage the relationship with government customer, other internal IT teams and IT service providers or partners that provide IT services within campus environment.
Ability and willingness to hold on-call responsibilities to respond to system issues 24x7x365
 Develop support skills to minimize dependency on outside SME resources.
Assist Operations Maintenance team with problem triage, categorization, root cause analysis and ability to duplicate a problem
Coordinate select IT initiatives within the operations group.
Identify enhancements or optimization to improve security, supportability, operability or performance of servers and applications. Develop supporting business case for suggested enhancements.
Collect, analyze and report SLA and Operations Maintenance metrics data for IT production environment. Take corrective action as warranted and approved. Work on continuous performance improvement initiatives.
Integrate and optimize IT infrastructure monitoring capability to provide advance incident/event notification and performance metrics in compliance with SLAs
Planning and tracking multiple operations projects, resource planning and allocation, task delegation to accomplish project goals and objectives, ensuring timely resolution of issues, using escalation as necessary, creation of ongoing status and evaluation reports, and reporting on team member performance
 
Email your resume to: jobs@cpustaffing.com    (or email us your resume from the link above)
Proud Supporters of:
Proud Members of:
Site Map

Site designed by CPU Staffing, Inc.
CPU Staffing, Inc.
Corporate Headquarters
Tarpon Tower
Suite #220
905 E Martin Luther King Jr. Dr.
Tarpon Springs, Florida 34689
Phone: 727-940-7938
Email: info@cpustaffing.com